Tungsten Phosphide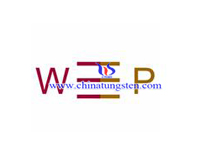 Chinese Name: 磷化钨
Chemical Formula: PW
Molecular Weight: 214.81
CAS Number: 12037-70-6
EINECS Number: 234-864-7
Mol Document No.:12037-70-6.mol
Storage: Sealed and kept under dry and cool place, in room temperature
Ecological Data: Usually is not harmful for water, without government permission, do not emit product into environment.
Property and Stability: Stable under room temperature and pressure, should avoid oxide.
Producing Process
1. Dissolve (NH4)2W4O13•18H2O and (NH4)2HPO4 in deionized water, add into aluminum oxide drop by drop, dipping aluminum oxide and then stir it.
2. Water bath in 363k and dry for 3hours, stay still over night.
3. Filtration. Smash and press it, Reduce particle in 923k hydrogen atmosphere, then passivation for 2hours in nitrogen gas with 0.5% O2 content will get tungsten phosphide.
If you have any other question or inquiry of our product, please contact us through the following methods:
Email:sales@chinatungsten.com
Tel.: +86 592 5129696 / 86 592 5129595    Fax: +86 592 5129797