Tungsten Disulfide Producing Method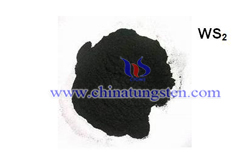 Producing method of tungsten disulfide(WS2) is a lot, and different preparing methods will generate tungsten disulfide with the different crystal form.
1. Directly synthesized with W and S in the atmosphere of pure nitrogen under 800~900℃, it will obtain hexagonal type of β-WS2;
2. Inlet the vapor sulfur into tungsten trioxide (WO3) under the temperature of 1400℃, orthorhombicα-WS2 will be generated, the equation is: 2WO3+4S→2WS2+3O2;
3. Decomposition of WS3.
Another method for preparing tungsten disulfide is taking ammonium tetrathiotungstate as raw material, and put them in the absence of air, heated at the rate of 100~200℃/hour from room temperature to 700~1200℃ to decompose the material, and maintain this temperature for 24~48 hours, then lowered the temperature at the rate of 30~110℃/hour down to room temperature, pulverizing the material to get WS2 powder.
If you have any interest in tungsten disulfide, please feel free to contact us by email: sales@chinatungsten.com or by telephone:+86 592 5129696.
More info>>